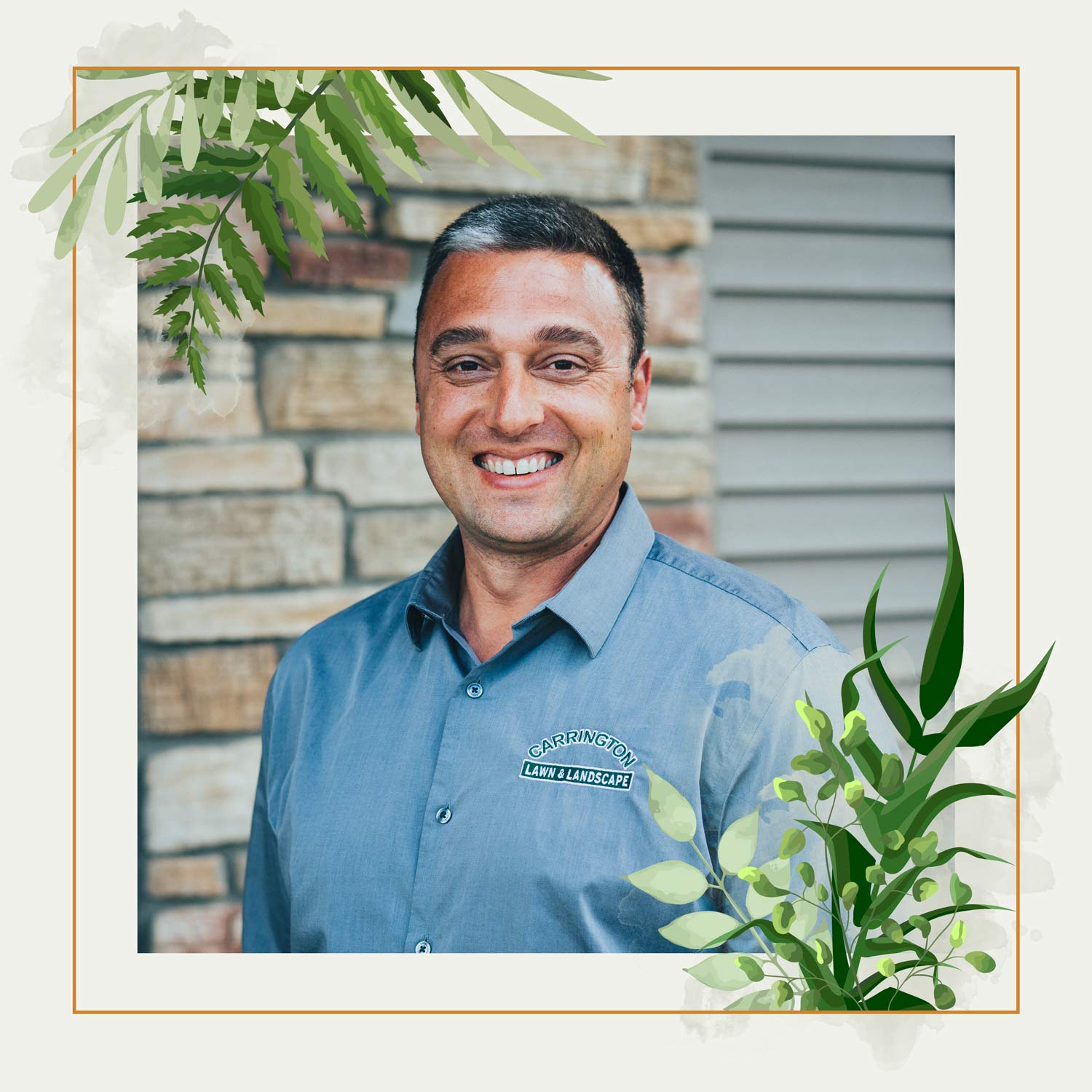 Sean Carrington
Founder & President
Sean grew up on Madison's west side and founded the business in 1998 while attending school at the University of Wisconsin – Madison.  Armed with a degree in Business Management, Sean recognized an opportunity in the market for a different kind of landscape company – one that focuses on people.  This approach allowed him to scale & streamline operations, even during a recession.
Sean enjoys developing Carrington's leadership team, working to ensure there's a path forward for everyone by tapping into potential and inspiring professional interest and growth. 
He has a specific passion for the snow and ice management industry and is the only Certified Snow Professional (TM) in Dane County.  During winter he's constantly in motion, working to position Carrington as an industry innovator in snow & ice management. He leads our winter team through the most challenging  conditions to provide an unparalleled level of service.
While not working, he enjoys spending time with his wife and son, attending UW hockey games, Brewer baseball games, his son's college baseball games, smoking a variety of foods and playing golf every free minute he can find. If you can't find him, he's usually at the dog park with Carrington's Official Greeter (and dog), Ares.
Mike Wenkman
Director of Operations
To say that Mike is an industry veteran would be an understatement. Setting aside his nearly three decades of industry experience, the value Mike brings to the team is his passion for people. From his early days working on a crew to his current management role, Mike has always focused on helping others find value and success.

Both humble and real, Mike's compassion and arbitration skills help him root out issues, relate with people, and collaborate toward productive solutions. Mike fits our company like a glove and is a
champion of our culture. He executes his duties gracefully and effectively as a pivotal connection between our office and field teams.

Mike is a family man. When he isn't at work, you'll find him coaching and mentoring young athletes, including his two sons, or sharing some raucous laughs with friends. He and his wife share a love for nature and currently provide a home to five rescue pets, not counting his chickens!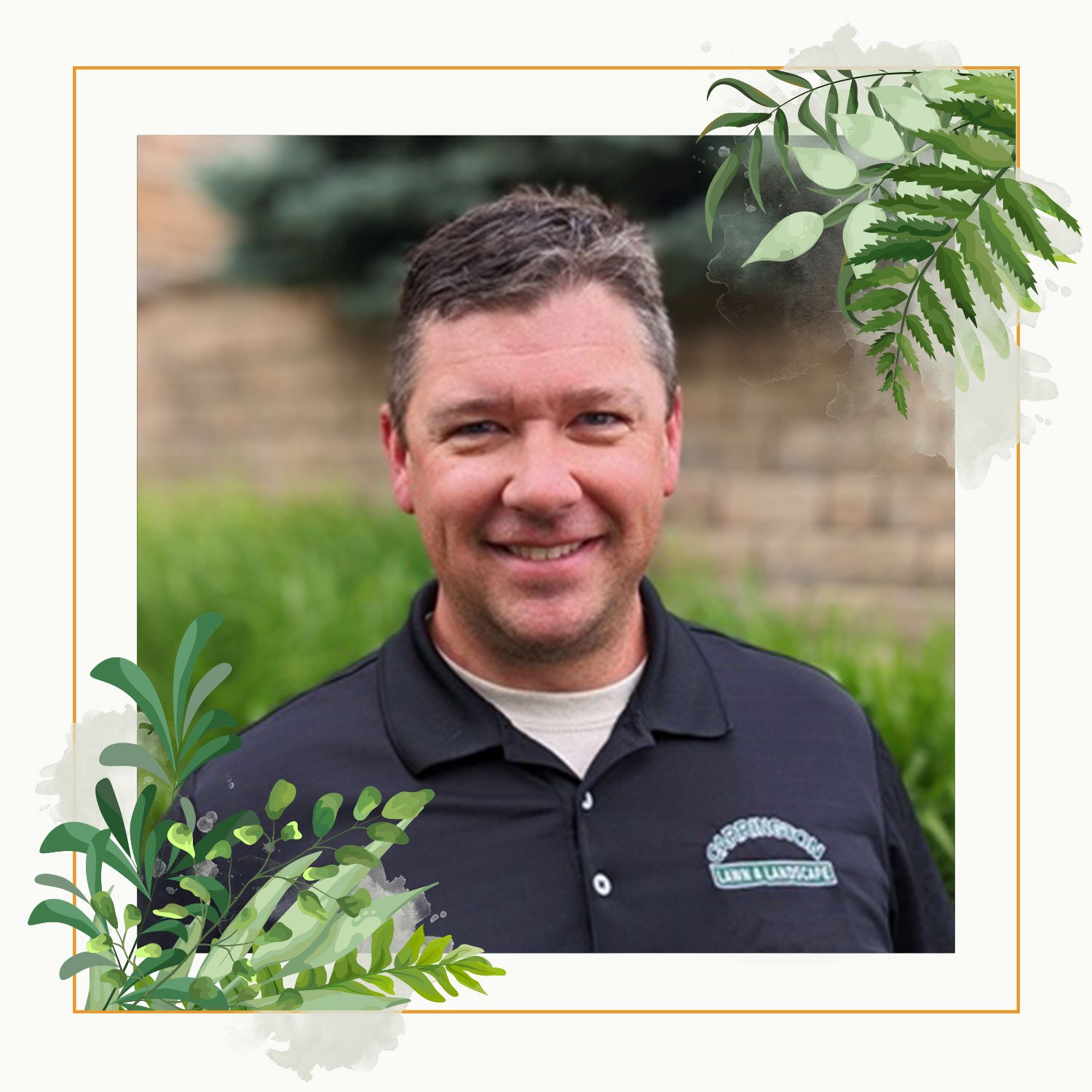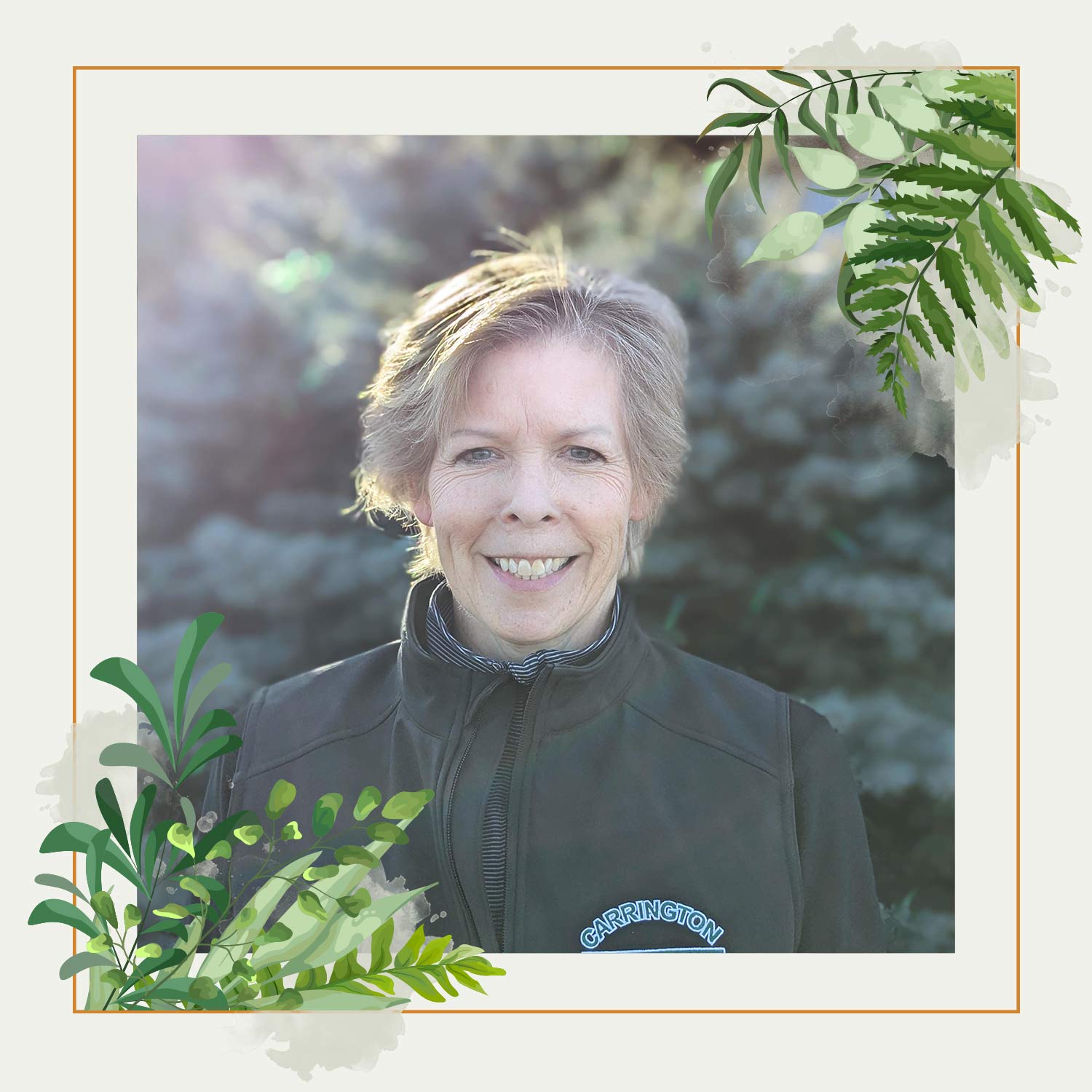 Pat VanVoorhees
Business Office Director
Don't be misled by her job title or the fact that she is a financial guru – Pat was raised on a dairy farm and knows what it means to work hard. Being around the industry equipment and our team helps her feel connected to her roots while honing her professional craft.

We got WAY more than we bargained for when we brought Pat on board. Beyond her core duties in Accounting, HR, and Business Operations – skills honed and developed by being progressively
responsible and accepting new challenges – Pat thrives on building team culture, connecting with our clients, and giving back to the community. With her unwavering positive attitude, diligent work ethic, and admirable dedication to staying active, Pat naturally inspires accountability.

Outside of work, Pat is, well… outside! She is an avid tennis player and loves a good bike ride or hike in the woods. She enjoys spending time with her husband, two grown children, and a very large
extended family. In her remaining downtime, she enjoys volunteering, reading, and listening to podcasts.
Phil Carlson
Business Development Manager
Phil has been in the landscape industry since 2005, is a UW-Madison graduate and a Licensed Landscape Architect. His love for landscape bloomed with the realization that innovative, thoughtful design can inspire others to tap into the physical and psychological benefits of going outdoors.
Since joining  the Carrington team in 2012 things have never been the same. He was in on the ground floor of our hardscape construction division while also streamlining company-wide operations that facilitated controlled growth. Phil is a leader by nature and by example. He is a skilled communicator and strives to ensure everyone feels valued and has tools for success.  As the curator of our company "library" he challenges himself to continuous improvement and enjoys sharing good books with others. 
Phil is a goal setter and a goal hitter: he knows it's easier to maintain momentum with a focused plan in place. Under his leadership, Carrington has hit nearly every company goal we've set. The ability to quantify personal and company success makes it easier to appreciate progress and has given way to our people-first culture. 
If he's not in the office, you'll likely find Phil mountain biking, bikepacking, camping or playing a round of disc golf. He also enjoys helping his very talented wife with her woodworking business (check out TheAsianWoodworker on Etsy!).  He has a spunky daughter and two dogs that keep him on his toes.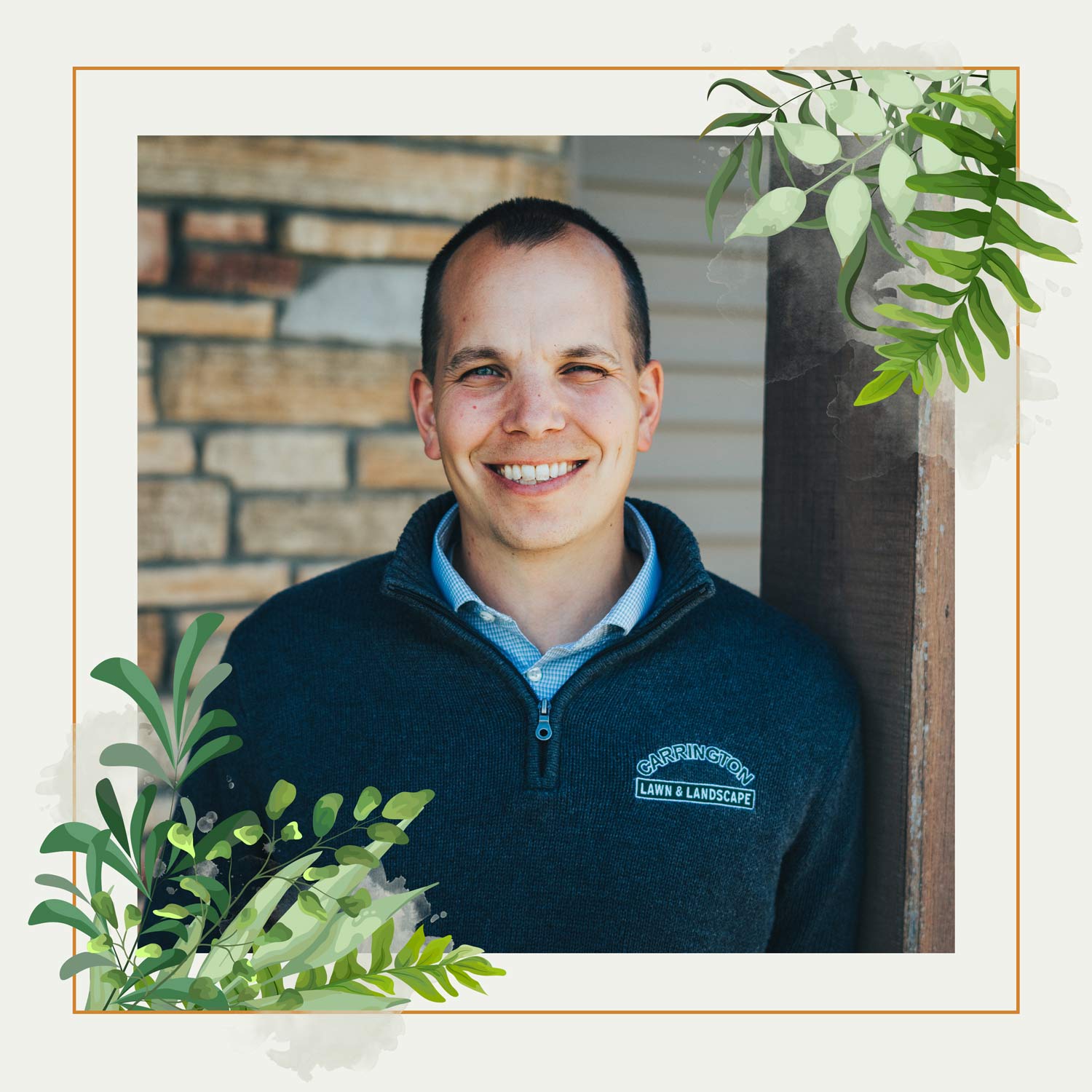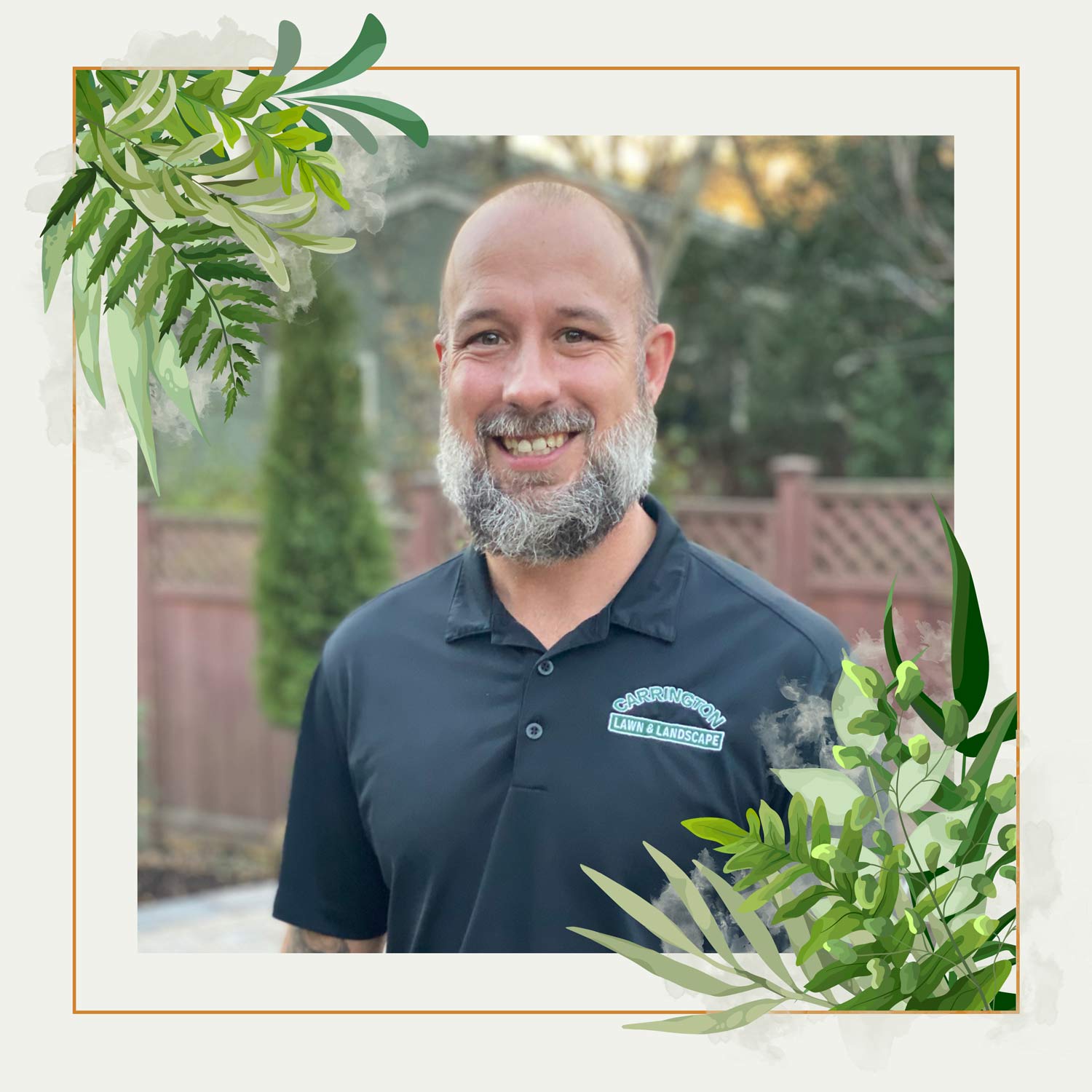 Mark Thomas
Lead Landscape Designer
Mark arrived at Carrington in 2017 with his foot on the gas and he hasn't slowed down since. Mark is a team player who's "game for anything", works hard from the moment he arrives and thinks outside the box.
Mark's Green Industry experience is uniquely diverse, making him a strategic team member anyone would be lucky to have. Now Carrington's Lead Landscape Designer, he has previously worked as a maintenance and snow manager and client representative; he also has extensive hands-on experience in landscape construction & maintenance.  
His professional background and degree in Horticulture – Landscape Design & Construction position him to succeed and fuel his passion for residential and commercial landscape design. Mark enjoys working with honest, dedicated tradespeople and seeks to inspire others to create fulfilling careers in Landscaping. 
When he's not knee-deep in design you can find Mark on family camping trips with his wife and two children, out for a walk with the family dog, Luna, enjoying music and following WI sports.
Scott Hoebel
Landscape Maintenance Account Manager
With more than two decades of experience, Scott's knowledge of the Green Industry is as wide as it is deep. He began mowing lawns to pay for college and saw an opportunity to forge a career path that played to his strengths while also challenging him. With a successful history of account management in residential and commercial landscape maintenance & professional tree care, his reputation & natural skill to build client relationships caught Carrington's attention. 
A whiz with data & spreadsheets, Scott ushered in a level of organization that allowed for exponential growth. When a higher level of development was called for, he was instrumental in spearheading new software that could take us there. 
Equal parts a realist and a humorist, he keeps us grounded while he keeps us laughing. If we can count on anyone to be ready with a joke, it's him! Along with his wife and two children, Scott is always on the go. You'll often find him golfing, playing softball or spending time chasing his kids around.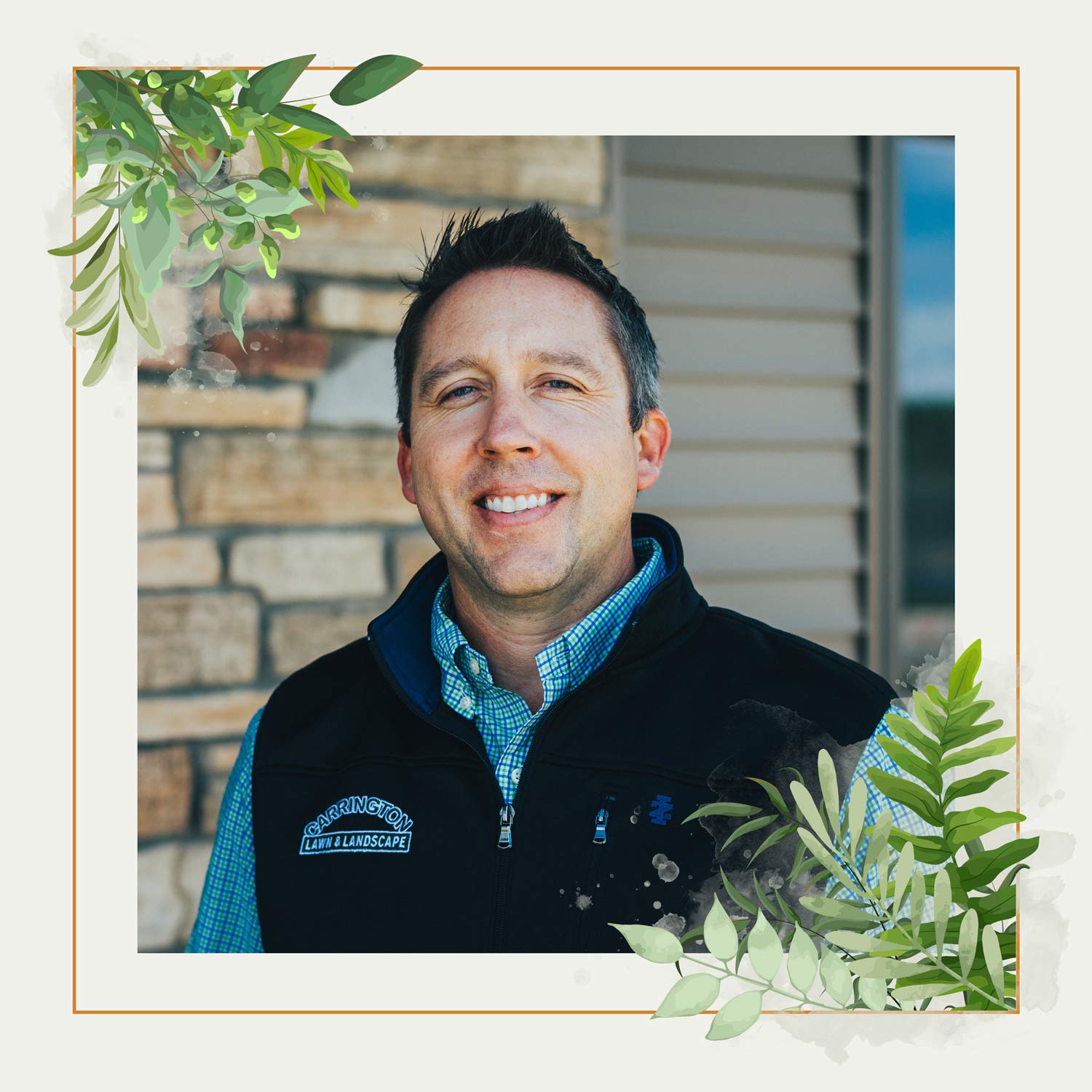 Lance Bright
Maintenance Production Coordinator | Arborist
Our longest standing employee, Lance came onboard during the spring of 2005. His professional journey in the Green Industry began at a pivotal moment for Carrington: Lance's versatility was instrumental in our ability to grow during difficult economic conditions. 
Lance's career trajectory has been on the rise since his arrival.  He's a Licensed Commercial Turf & Ornamental Pesticide Applicator and Commercial Mosquito & Aquatic Pesticide Applicator. We consider him a  jack of all trades, master of many, but he found his calling as an ISA Certified Arborist. Lance is a member of the Wisconsin Arborist Association and the Society of Commercial Arboriculture.  As an intuitive diagnostician, he established himself as a trusted resource in tree & plant health care.  Passionate about client education & motivated by a desire to help others, we're lucky to have him on our team.
Because there are so many layers to Lance, conversation is always fun. He's a marathon runner and dad of two who enjoys sports, camping, snowboarding & travel. He's also a dog lover and proud owner of 14 bowling balls (acquired during his days as a professional bowler!).
Lee Hageman
Landscape Production Coordinator
With more than a decade of experience, Lee came to Carrington with a combination of knowledge and expertise that's hard to come by in our industry. As a Lead Foreman & Mechanic in his previous role, it didn't take long to recognize him as a capable leader. Lee grew up on a farm in WI and has always had a passion for the outdoors. He enjoys transforming  outdoor spaces to not only make them more utilitarian but to also inspire family and friends to gather more often. 
Lee's mechanical skills are an integral part of our operation. He keeps our fleet on the roads & our crews at work under the most difficult circumstances & weather conditions. We know Lee to challenge himself as a mentor, with nuanced schedule management, time-sensitive repairs or industry advancements. He embraced the tall task of installing a heated driveway and patio system when it was new technology and still enjoys driving past it on a snowy day to see it clear.
When Lee takes a break from work, there's a good chance you can find him ATV-ing in northern WI, tinkering with vehicles & equipment on the family farm or hanging out with his cowboy corgi pup.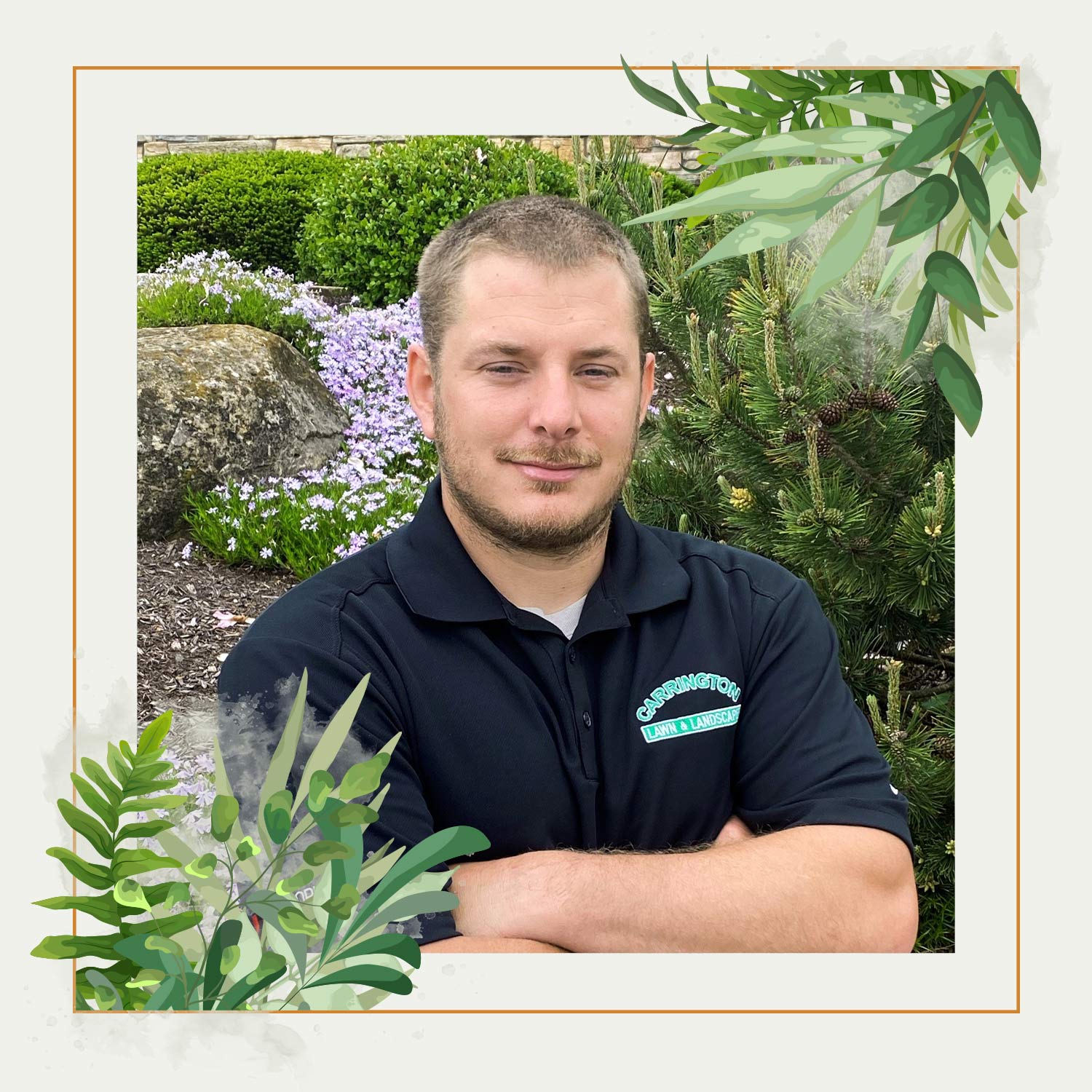 Flint Hady
Landscape Production Supervisor
Flint has been in the Green Industry for nearly two decades and still treats each work day as a new opportunity. A savvy equipment operator, he has a knack for construction and an unrivaled eye for details. Over the course of his career, he's become a GAF Master Shingler and an ICPI Certified Installer.
Flint's background in custom home building gives him a sophisticated understanding of our industry that he takes pride in sharing with others. He quickly revealed himself to be a patient & dynamic teacher. A key member of our operation, Flint works closely with crew members – on all levels – to advance their skills and ensure each project is completed to the highest standards. Despite time spent training and performing quality control, Flint finds joy working outside and wants to stay in the game as long as possible. He jokes that we won't ever take away his shovel – and because he wields it like a surgeon, we wouldn't dare! 
When Flint isn't overseeing operations at work, you'll often find him helping a friend with their project (and is known to accept compensation in the form of Twizzlers & Mountain Dew). He enjoys all things dirt bike related, gardening & going fishing any time he's able. He has one daughter and is the proud husband of a wife who works as hard as he does.
Kyle Bender
Fertilizer Manager
A graduate of UW-Madison, Kyle joined the Carrington team in 2013. With a history of proven results in professional lawn care, he earned his role as Fertilizer Manager during a time of exponential company-wide growth. Kyle's hard work and consistency set him apart and helped create the launch pad for Carrington's innovative lawn care programs. 
Kyle has a special interest in experimenting with new ideas, products & methodologies that keep our lawn care division on the cutting edge of our industry. 
In his free time Kyle enjoys the outdoors, volleyball and boating.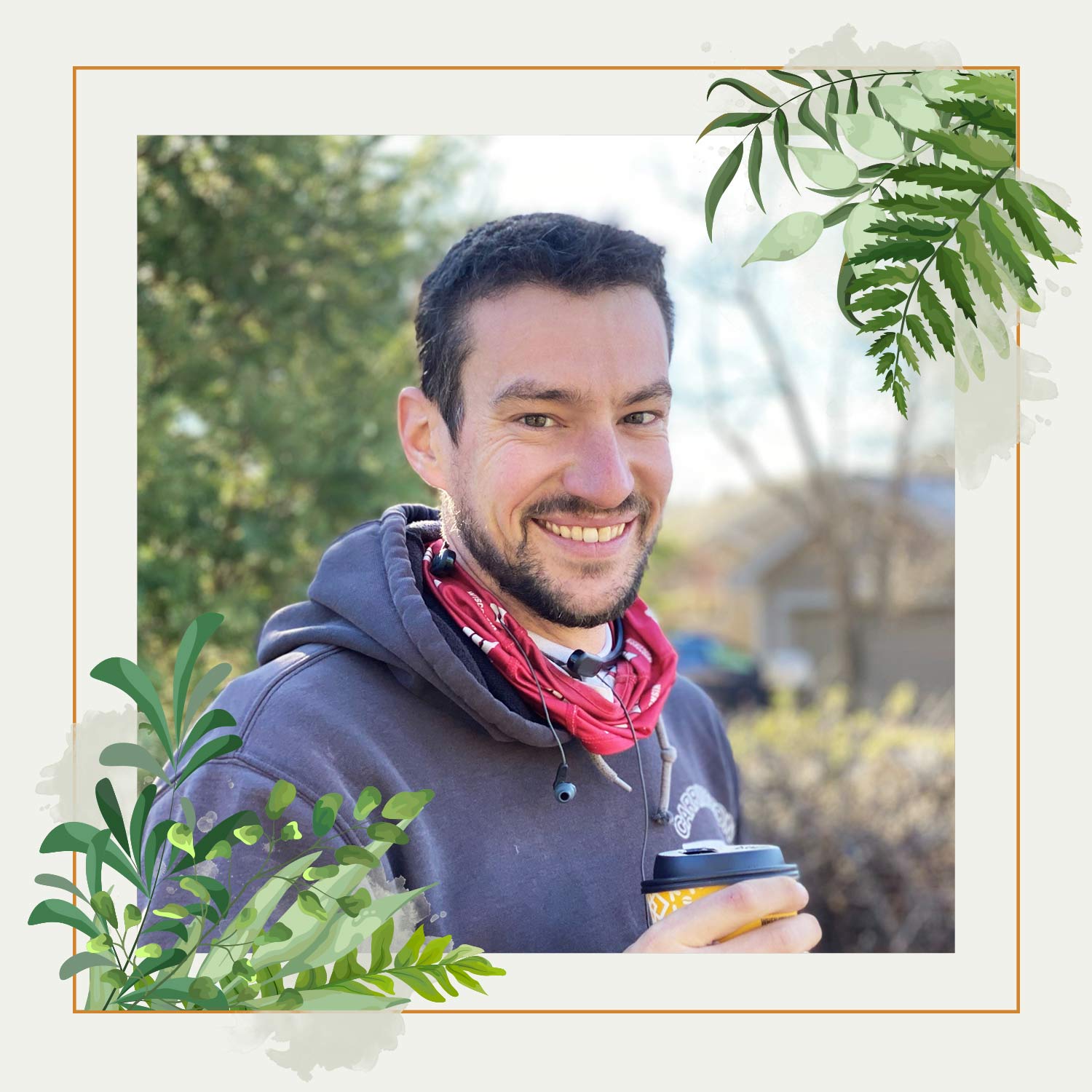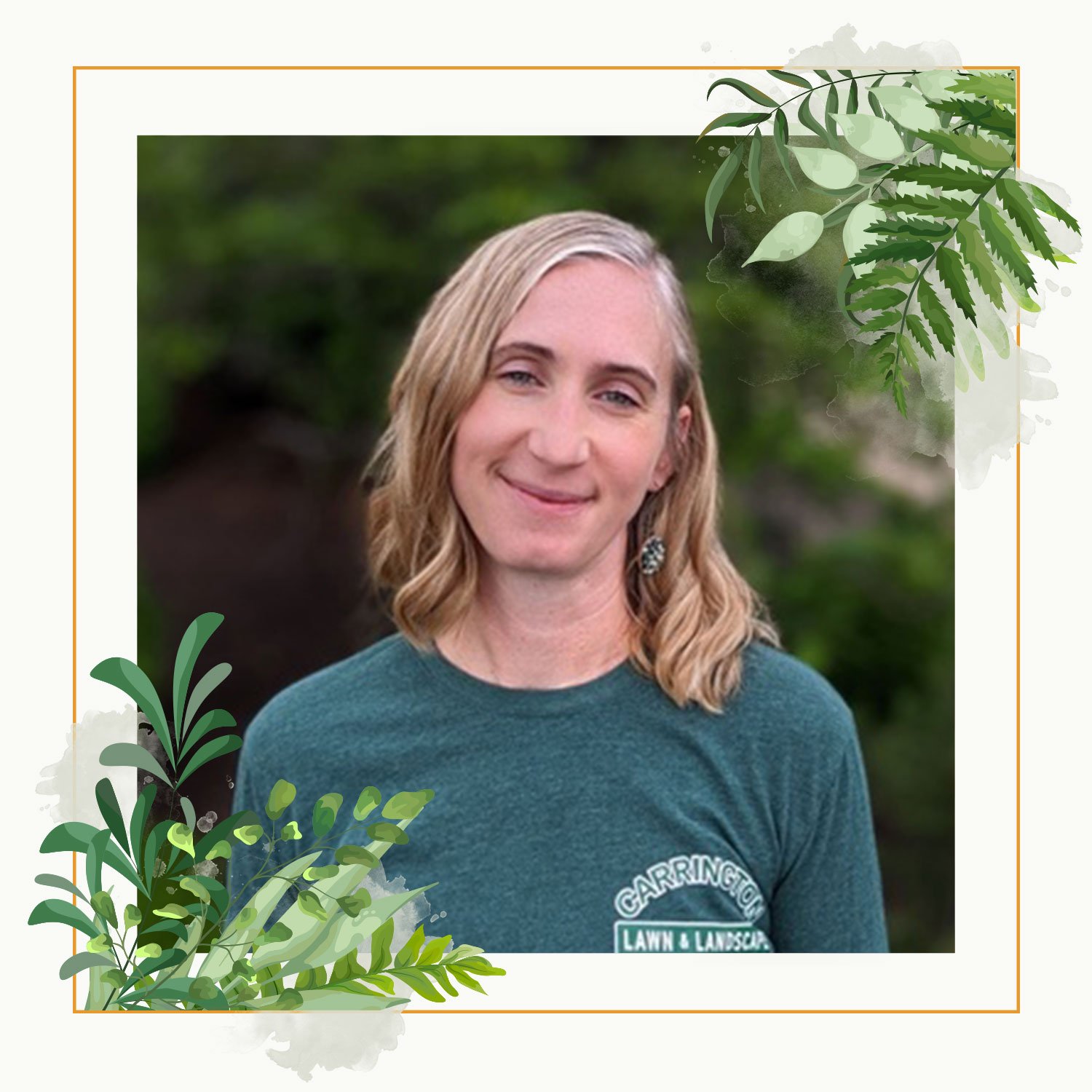 Bre Cotter
Landscape Designer
Well-designed, beautiful outdoor spaces enhance our quality of life by creating a connection to the earth, our community, and ourselves. With a philosophy like that, it's easy to understand Bre's value to the Carrington Team.
Armed with a degree in Horticulture from UW-Madison, Bre has earned her chops in the industry, designing and managing for well-established businesses as well as running a business of her own. She enjoys the creative process, especially the physical transformation of spaces, and works diligently to refine her craft.
Bre's passion for landscape design extends to all facets of her life, and you'll likely find her in the garden harvesting vegetables or finding that "just right" combination of perennials. She also pursues a diverse array of hobbies, from crafting, to biking, to RPGs (if you know, you know). Whether she is with her two Corgis at the dog park or with her husband zipping their two children around to various sporting events, Bre is on the go and moving with purpose.
Ares
Official Greeter
Ares is the only team member at Carrington allowed to sleep on the job!  He loves to greet visitors as he has a treat bowl in our reception area he likes to point out to everyone! He officially alerts administrative staff to all deliveries, and his entire compensation package is a trip to the dog park each day after work on his way home.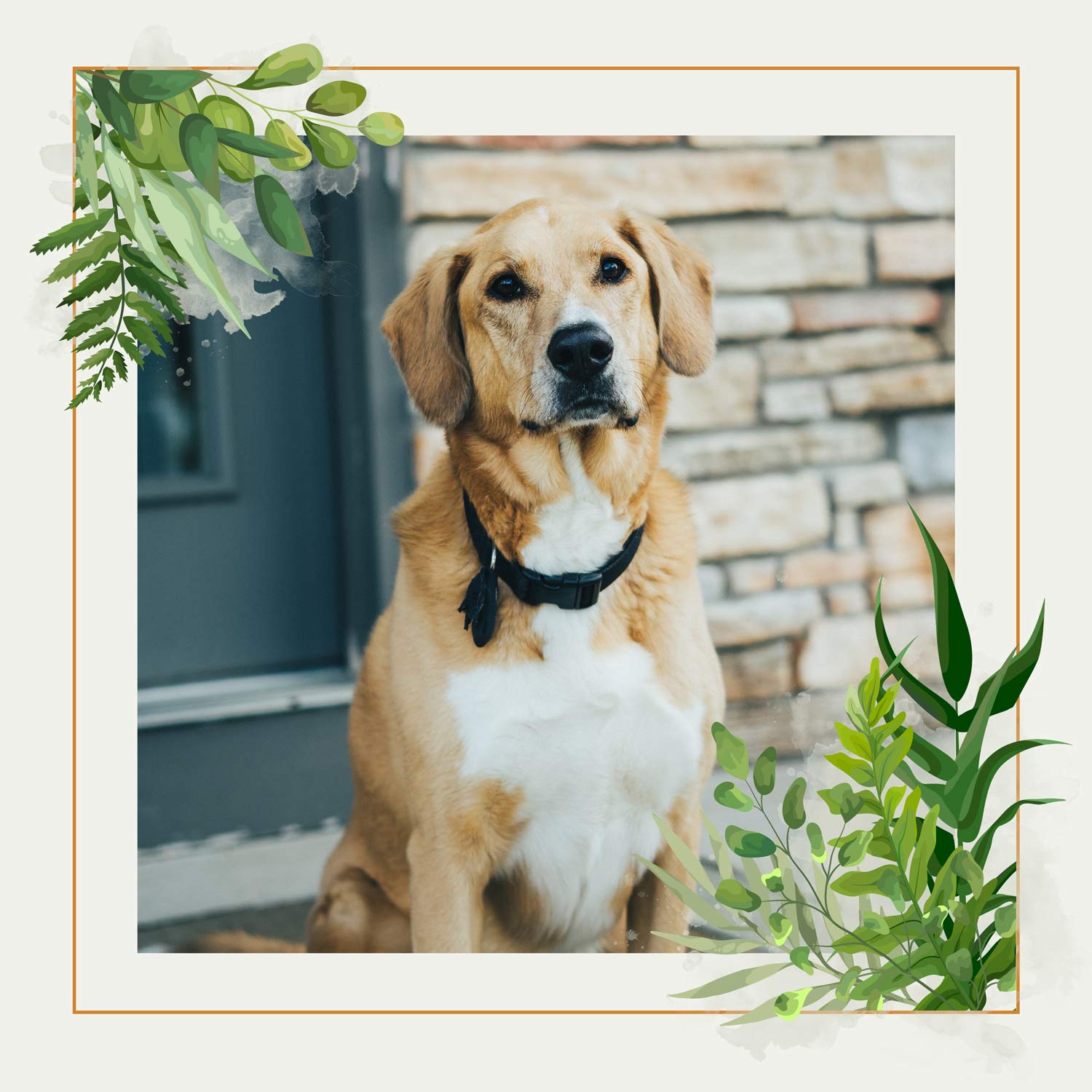 INDUSTRY EXPERTS
At Carrington Lawn & Landscape we provide the best the Green Industry has to offer. We are a full service company providing every service your lawn and landscape requires to look its best. The reputation we have built is based on quality and reliability within all of our divisions. Your lawn & landscape are a reflection of us and we will treat it as if they were our own. Unlike other landscaping companies, our approach is to build lasting, long-term relationships with our customers by installing and maintaining their unique landscapes. All of our customer's properties stand out from their neighbors and we would like the opportunity to do the same for yours.