LANDSCAPE DESIGN
& INSTALLATION
Hardscapes by Carrington Lawn & Landscape
In our business, people come first. Our crews are well-trained, well-mannered, and well-equipped to do the job efficiently and do the job right. We take care of our staff so that they can take care of our clients. It's a positive cycle that enriches and benefits everyone.
OUTDOOR LIVING SPACES & FIRE PITS
Outdoor living is a growing trend, and for good reason. Increase the value and function of your home by expanding your living space to the outdoors. Outdoor kitchens can be constructed to include features like built in grills, wood-fired pizza ovens, sinks, prep space, storage, and dining space. Outdoor Living rooms can include natural and gas fire pits/places, water features, and a variety of seating space options.
Fire naturally draws people together. Whether for functional purposes like cooking or warmth, or for aesthetic purposes, we can design and install the perfect fire pit for your outdoor gathering.
PATIOS AND WALKWAYS
Pavers provide versatility in design through color, pattern, texture, and finish. Pavers are installed over a flexible base and will not crack at the surface, as with concrete or asphalt. Long-term maintenance is relatively low, and even old patios can be easily restored to look like new again.
With an increased need for stormwater management, the applications of permeable pavers are more prevalent than ever before. Permeable pavers offer solutions to environmental concerns such as water harvesting and reducing impermeable surfaces. They are also an option for certain drainage correction issues.
WALLS & STEPS
Walls come in many shapes and sizes and can be constructed from modular block or natural stone materials to form simple freestanding garden walls and engineered, load-bearing retaining walls. 
The installation of stairs, steps and stoops provide safe and inviting access to any home or outdoor space. These hardscaping elements can be constructed from both natural and modular products to fit the design characteristics/guidelines of any landscape. Custom handrails or low voltage landscape lighting fixtures can be integrated into the design of these components to enhance safety and functionality of your landscape.
Softscapes by Carrington Lawn & Landscape
ORNAMENTAL LANDSCAPE PLANTINGS
There is more to a beautiful landscape planting than just pretty flowers. Plants can also provide shade, buffer wind, diffuse noise, and screen undesirable views. When creating a landscape plan, our designers consider all site conditions to choose plants that will perform well while enhancing overall aesthetics.
A combination of a hardscape design with an infusion of beautiful softscapes can transform your backyard space into an oasis.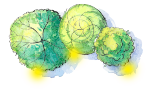 Landscape Lighting
Low voltage landscape lighting is a high-impact feature that provides year-round functionality.
Enhance aesthetics by creating focal points, defining textures, and highlighting architectural features.
Increase usability of outdoor spaces by extending function past sundown.
Improve safety by illuminating trip hazards or other obstacles in the landscape.
Heighten security by deterring intruders and illuminating low-visibility areas.
Increase the value of your property.
Advancements in the industry have made high-quality, low energy LED systems feasible for almost any application.
INITIAL CONSULTATION
Our process begins with a consultation where we discuss your goals and visions and also define the scope of work, budget, and timeframe for the project. During the initial site visit, our staff will document the site and discuss potential design solutions with you.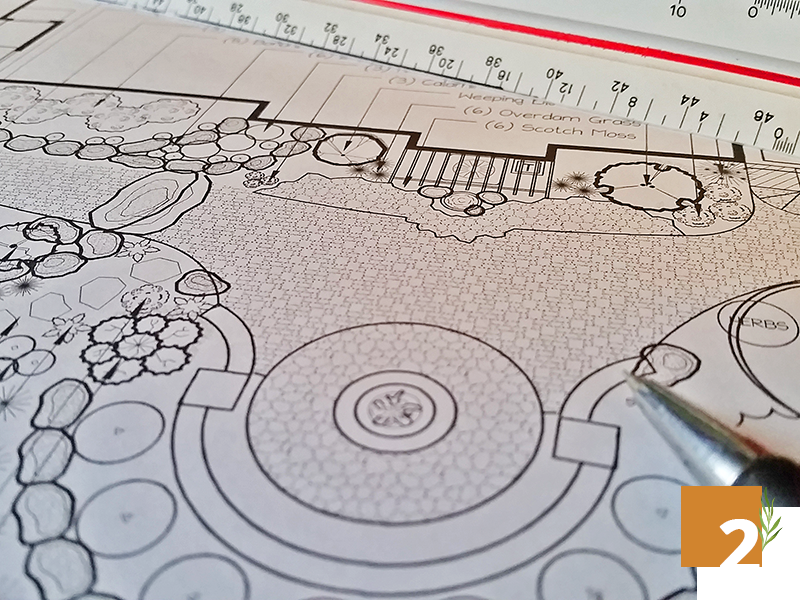 Design & Presentation
Following the initial consultation, our design team will prepare a plan and proposal for a presentation where the design and scope of work are communicated to our clients. Deliverables may include a scaled drawing, renderings, a 3D model, and/or other visual documents.
Proposal Acceptance
Upon proposal acceptance, the project is posted to our installation schedule and preparations are made to acquire materials and coordinate utility marking. Final decisions regarding materials and colors will be made at this time.
CONSTRUCTION & WRAP-UP
The Project Manager walks through the project with the Crew Leader in advance of installation to review the scope of work. Construction begins and an orderly job site is maintained throughout the process. A final walkthrough is made available to the client upon completion.
INDUSTRY EXPERTS
Carrington Lawn & Landscape provides the best the Green Industry has to offer. The reputation we have built is based on quality and reliability within all of our divisions. Your lawn & landscape are a reflection of us, and we will treat it as if they were our own. Our approach is to build long-lasting relationships with our clients by installing and maintaining their unique landscapes. Our client's properties stand out and we would like the opportunity to do the same for yours.